Beskrivning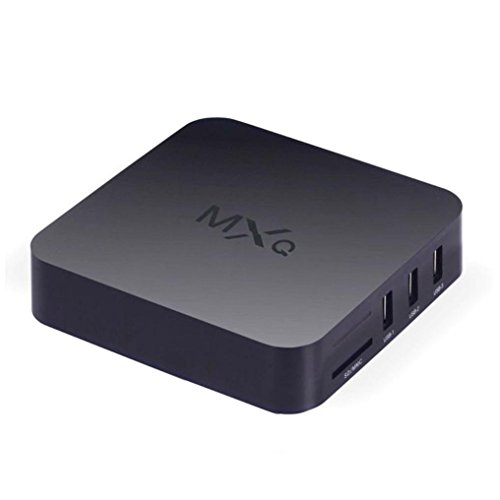 buy now

£27.00



Product Description
This Android Smart TV Box. Experience Android like you never have before. It brings a whole new dimension to TV entertainment! Supports KODI, XBMC, Local File Play, Video Streaming and Plugins! Watch live video streaming, free broadcast programming and YouTube through XBMC! It also delivers Android on TV. It lets you install your favorite apps directly from the Play Store and play full-screen games in 3D smoothly with his quad core Mali450 graphics processor. It delivers the web in a high definition experience that the entire family will enjoy. Stay connected with all of your favorite social networking sites. Plug in a flash drive and watch movies and home videos in HD. This Android TV box, fully loaded with a great setup! Free movies films TV shows and lots more. Full, quality support and updates with each purchase (Android TV boxes not Sky boxes!) Network Function: Skype, Picasa, Youtube, Flicker, Facebook, Online movies, etc Other features: Free Internet searching, thousands of android applications, many kinds of games etc.
Box Contains
TV BOX unit, HMDI cable, Remote (without batteries)This TV BOX is the lastest stable version that all bugs were fixed. You could enjoy the perfect experience.
Built-in KODI XBMC: Support full HD Hardware Acceleration, with addons fully loaded. Cut your monthly TV subscription and enjoy FREE Movies, Shows and Live Entertainment from all over the world including Sports.
No restrictions! Forget the limitations and necessary payments by using Apple TV or ROKU! Android on your TV. Install your favorite apps from the Google Play Store.All your favorite Games on the big screen.
Supports files directly from USB drive, SDHC cards, or stream from the internet, supports game controllers and more. Thousands of apps are compatible with the Smart TV BOX.
The box is pre-loaded with essential streaming apps like Netflix, Youtube,and XBMC.