Beskrivning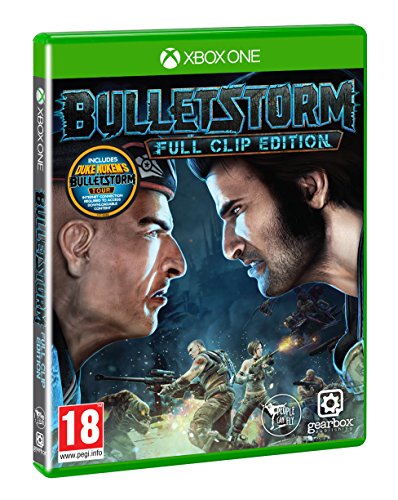 buy now

£38.00



Includes Bonus Day One Content – Get Duke Nukem's Bulletstorm Tour Free!
The Complete Experience: Loaded with all of the original Bulletstorm and add-on experiences plus all-new content exclusive to Full Clip Edition!
Updated Visuals: Fully remastered with updated models, environments, and animations.
Upgraded FPS: Bulletstorm: Full Clip Edition runs at a smoother frame-rate than ever before on all platforms.
New 'Overkill' Campaign Mode: After completing the campaign, players can start up an 'Overkill' campaign that has all weapons and skill shots unlocked from the start.
6 New Echo Maps and Remastered audio effects.