Beskrivning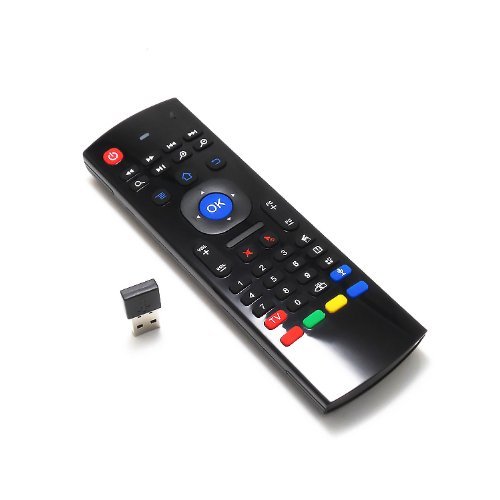 buy now

£13.99



Air Mouse+Wireless Keyboard+Remote Control Let you take full control of you Home theater/Media Center PC system, PC and TV without leaving your sit or using multiple input deivce. Mele Fly mouse combine combine air mouse, wireless keyboard and remote control in one package. Full Function Control Full function remote control with, vol., menu, subtitle button,etc, and Air mouse control in single interface. To use the keyboard, simply flip to the keyboard side to enable to keyboard and disable the mouse, and vice versa. Plug and Play Simple plug in the USB receiver to you device and you are ready to use. No software installation needed. Support Windows XP/Vista, Mac OS, Linux, Android. Compatible to: Home theater PC System Media Center PC System PC, Mac, Android that support standard USB Controller Size:17*5*1.7cm (6.69*1.97*0.67inch) Weight: 95g / 3.35Oz Color: Black Requires 2x AAA power elements (not included Package includes: -DroidBOX VIPRemote 3 in 1 Remote Control x1 -USB Receiver x1 -User Guide x1 *Components not on the list are not included.Full QWERTY keyboard and Google Android TV Remote
Motion sensor allows mouse to be controlled by waving the remote.
2.4G transmission up to 15m
Plug-and-play function, compatible with USB1.1 and USB2.0
Perfect for Kodi/XBMC, PC, Smart TV, Smart Box, Tablets.