Beskrivning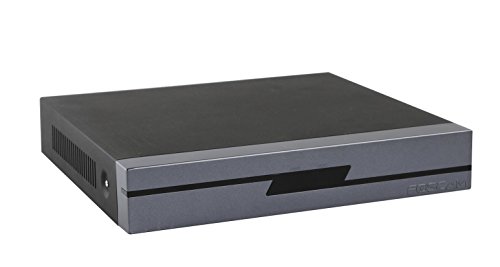 buy now

£99.99



Make the FN3109H Network Video Recorder the heart of your surveillance system and view your world anywhere, anytime with Foscam. It's perfect for small and medium surveillance systems.
Easy setup allows you to simultaneously record and manage from up to 9 Foscam IP Cameras. Play back the video footage on 4 channels at the same time.
View anywhere live from all 9 cameras with the app, browser on your desktop or TV.
Large Storage – Supports up to 4TB hard drive space, so you'll never miss a moment due to continuous, ultra-reliable, 24/7 video recording (Hard drive not included). You can store around half a months 4-channel 1080p HD recordings, or store even more with motion triggered/scheduled recordings.
Capture HD Images – This NVR captures full 1080P HD images providing the all important details so you will not need to worry about poor footage.
Compatible with all cameras that support ONVIF as well as Foscam HD and MJPEG cameras.
TV/Monitor Connection – Connect via HDMI or VGA to any TV or monitor.
Other features include:
– H.264 Main Profile Video Compression
–Supports Internet Explorer, Firefox and Safari(MAC)
– Alarm Input/Output
-Supports USB External Storage (Flash disk, HDD)
EASY SETUP – Allows you to simultaneously record and manage from up to 9 Foscam IP Cameras. Playback the video footage on 4 channels at the same time
ACCESS REMOTELY – Via your Smartphone, Tablet or Computer. View live or playback past recordings from any Android/ iOS device, IE/Safari & Firefox browser
SUPPORTS ONVIF PROTOCOL – Compatible with ONVIF-Embedded IP Cameras in addition to Foscam HD and MJPEG cameras
MULTIPLE RECORDING MODES – Supports continuous/scheduled/motion detection recording
LARGE STORAGE – Supports hard disks up to 4TB (not included)