Beskrivning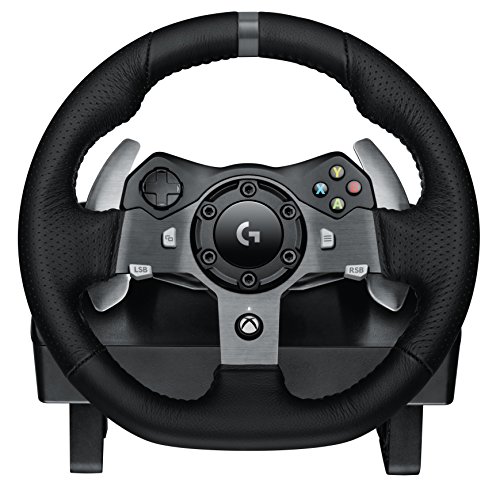 buy now

£166.99



Logitech G920 Driving Force Wheel and pedals set wired for Microsoft Xbox One 941000124 Gaming Game ControllersDriving Force is designed for the latest Xbox One console racing game titles
Driving Force handles the stress of racing action and is built for long-lasting reliability. Solid steel ball bearings in the wheel shaft and stainless steel paddle shifters and pedals make G920 the long-distance race wheel. It's covered in high-quality, hand-stitched leather
The 900-degree lock-to-lock rotation of the G920 Driving Force means you can turn the wheel around two and a half times, hand over hand on wide turns. It's the same degree of motion as a steering wheel inside a car.