Beskrivning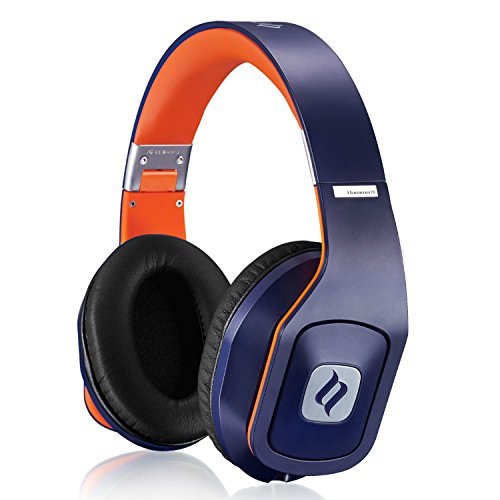 buy now

£95.99



1. Audiophile sound quality and fashion style.
Hammo S is created for people who demand high quality sound for their music, and who lead stylish lives. The materials and finishes used are high-quality. Declare your style by your favorite color. Besides white and black, there are more colors such as red, blue and yellow.
2. Multi-faceted improvements
Hammo S is a brand new model upgraded from its last generation. In two years of its development, Hammo S has had over ten thousand professional tunings. At the same time, there have been numerous developments and improvements made to its outer structure, production technology and material selection. It has now gained a more contemporary structure and appearance, along with more sophisticated technology, more reliable materials, and a higher and more professional sound quality.
3. High Definition Performance.
Maybe you have experienced the brilliant from last generation of Hammo, now please get ready to its new generation model Hammo S, that certainly will surprise you!
Specifications:
Application type: Over-ear
Performance: High definition
Driver type: Dynamic
Driver: 50mm HD500 Votrik driver
Frequency response: 5~30KHZ
Sensitivity at 1 KHz 1mW: dB
Input impedance: 32¦¸
Max power: 100mW
Plug type: 3.5mm
Cable-microphone: Yes
Audio cable length: 1.2M
Plug-in audio cable: 2 pieces
Weight: 240g
Product dimension(L x W x H): 195x185x74mm
Packing List:
Headhpone*1; Audio cable*2; Storage box*1; Instruction manual*1Hammo S uses Noontec's exclusive and most up-to-date SCCB acoustic technology in order to produce improved sound clarity, reducing the difference between the live music and what we hear, creating a more realistic representation of the live performance. Our SCCB technology gives your music a depth and balance that keep your daily soundtrack fresh and alive.
Hammo S employs Noontec's newest Votrik HD500 50mm speakers, leading Hammo S to have a wider sound field which creates a better balance among treble, mid-range and bass creating more natural transitions.
Lightweight, foldable, adjustable, comfortable, durable. Hammo S is lightweight only 240g. Hammo S has adopted the much-loved foldable design of previous Hammo, which reduces volume of Hammo S by half. Once folded, it will fit easily into your luggage. Hammo S also comes with a stylish hard carry case, which is not only for your convenience in storing your headphones, but also for the protection of the headphones.
Hammo S has a highly sensitive microphone on its cable. The microphone is compatible with most smart phones including iPhone, Samsung, and SONY etc.
Hammo S has professional sound but stylish look, the best sound over ear headphones on the market at USD100!