Beskrivning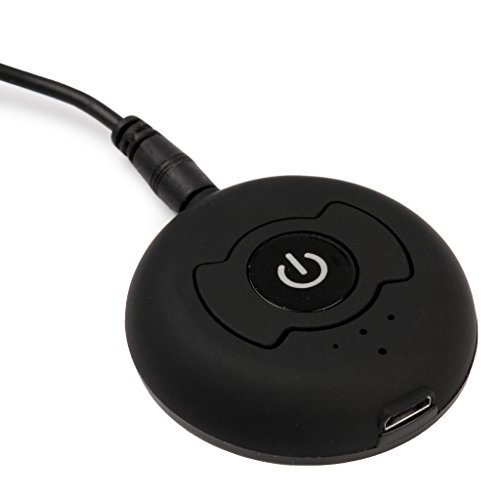 buy now

£14.95



[REYTID] Bluetooth 4.0 TV Audio Transmitter with Dual Connectivity – 10m Range Universal Compatibility Receiver AdapterWIRELESS AUDIO STREAMING TO BLUETOOTH SPEAKERS, HEADPHONES and RECEIVERS: Listen to audio from a range of your devices including TVs PCs Laptops MacBook's iPads Tablets Android Boxes and iPods.
DUAL CONNECTIVITY: With a friend? This transmitter will connect simultaneously to TWO devices at once so you can share the wire-free listening experience.
BATTERY-FREE: Simply plug in the included USB cable to a power source either on your TV or other USB plug and it will work flawlessly without needing to be recharged or have batteries replaced!
EASY SET UP: The advanced Bluetooth technology ensures faster pairing and a stable connection. A single slide of the switch ON button will make it quickly auto-reconnect to the last paired device.
1 YEAR WARRANTY & LIFE TIME SUPPORT: Buy in confidence as all REYTID Bluetooth adapters comes with a full 12-month warranty, a handy user manual, as well as UK email support.