Beskrivning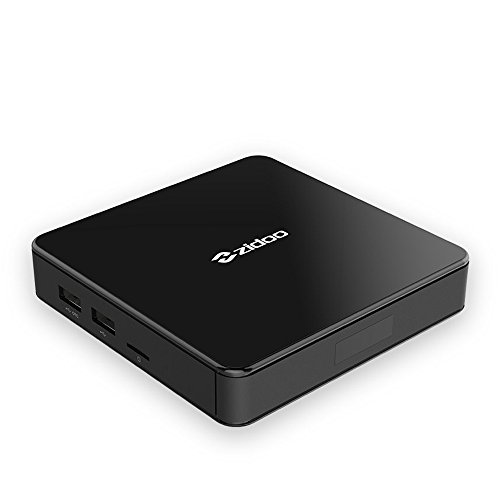 buy now

£122.57



Highlights:
Customized Android 7.1 and it is perfectly combined of local media player and internet streaming media player;
Brand new ZIUI operating interface perfectly matched to the TV scene and simple to operate;
Supports HDR10 technical, and also supports 10bit 4K@60HZ outputs;
Powerful decoding capability goes with auto frames adaptive technique, and supports VP9, H.264, 10 bit, 4K UHD H265 10BIT, 3D ISO MVC etc,…
Powerful streaming media compatibility and enable to play all kinds of online video;
Zidoo exclusive media center; supports SAMBA/ NFS local area network player. It is also the same as PC, which supports some normal operations of the file like copy, paste and delete, etc;
Powerful subtitle system with subtitle down-loader built-in, and automatically searching online subtitle based on the current playing file. Supports any kind of subtitle effects (Size, Color, Frame, Shade etc); exclusive function of supporting customized font;
Non-destructive music supports and Zidoo exclusive music player allows APE, WAV, DTS, FLAC and so on music formats; supports CUE list and build your own Playlist;
Powerful internet performance; 100M self-adaptive cable network and 802.11AC dual-frequency Wi-Fi and can meet all kinds of environment;
4.1 Bluetooth low energy built-in and enables to connect speakers, keyboards, mouse and other extensible devices;
Perfectly support multi-channel source code outputs;
Zidoo exclusive lip sync technology goes with short cut key function and enable to switchover subtitle by one keyboard toggle;
Unique timing hibernates and shut down at a precise time;
With global CDN OTA upgrade system built in; timely firmware updates on official website and keep updates on new technology;
High quality hardware and thermal design can be long and stable operate.
The Android 7.1 TV Box: The Zidoo X7 is based on android 7.1, supports applications such as GOOGLE PLAY, YouTube, Netflix, Skype and many more.
Zidoo Media Player: Zidoo X7 is one of the most powerful Zidoo media player, which supports 3D MVC frame packing (Blue Ray), X7 adopts the standard OMX decoding methods to become more compatible, the users can enjoy abundant Add-ons.
The New UI: With Zidoo's simplified user interface, applications and workflow, rich user experience making the most advanced operations much simple and easy to operate with better speed and experience.
4k & HDR: Zidoo X7 supports decoding of 4K@60P HEVC(h.265)10bit, upscales and enhances every pixel for remarkable clarity supports HDR (high dynamic range)technology, the video image is more clearly
Technical Support: Zidoo software teams are able to provide a fast and flawless technical support of products and firmware. We will achieve continuous improvement and always stand by for any question.