Beskrivning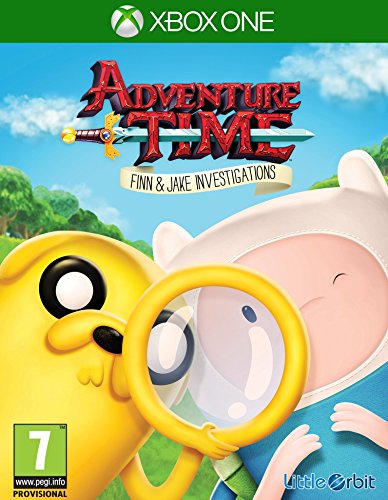 buy now

£18.49



ADVENTURE TIME FINN AND JAKESee the Adventure Time characters and familiar locations in visually stunning 3D
Five unique mysteries for Finn and Jake to uncover
Tackle puzzles by creatively using inventory objects and Jake's shape-shifting abilities
Combat baddies with Finn and Jake, unique among adventure games (25% of gameplay)
Innovative gameplay that comes from exploration, creative puzzle-solving and interaction.
Single-player game with simple controls: Move, Attack, Interact and full character movement within the environment.
Engage with new and familiar Adventure Time characters, including fan-favorites Peppermint Butler, Lumpy Space Princess, BMO, Magic Man, Lemongrab, Ice King, and Princess Bubblegum.
Play in an interactive Land of Ooo – between chapters players can embark on activities to collect stuff, find treasure, engage in more combat, poke around the Treehouse and other locations and talk to many familiar characters.
Characters come to life with voiceovers provided by the original show cast.