Beskrivning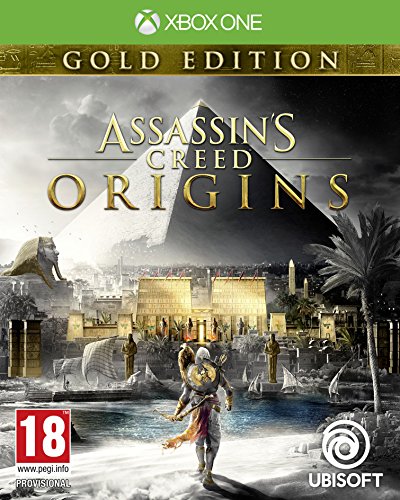 buy now

£79.99



Get the ultimate experience with the Assassin's Creed Origins – GOLD EDITION including the game, the Season Pass, and the Digital Deluxe Pack.
Assassin's Creed Origins game with the GOLD EDITION artwork.
The Season Pass: The Assassin's Creed Origins Season Pass will give you access to all upcoming major expansions and equipment sets.
The Digital Deluxe Pack:
An exclusive mission Ambush at Sea: Take command in the fight for naval supremacy on the rough seas.
The Desert Cobra Pack:
The desert cobra outfit: Sneak through the sand and strike as fast as the wind with this outfit.
Fangs, the horse: This tusk-toting horse stirs fear into the hearts of your enemies.
Snakes on a Shield, a legendary piece of gear: These twin-snakes will protect their master.
Eye of Apep, legendary blunt weapon: This snake may not bite you, but you will feel its sting.
The Fang, legendary sickle sword: The Fang is designed to shred anything it touches into pieces.
Three additional ability points to enhance your Assassin's starting skills.