Beskrivning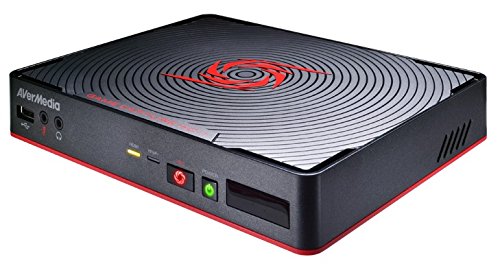 buy now

£108.45



Compatible with New Generation Game Console
Evolved from its prior generation, Game Capture HD II still accepts component input while adopting HDMI connections for video input and passing through. It supports mainstream gaming platforms including PS3, Wii U, Xbox 360 and the upcoming Xbox One & PS4. The maximum game resolution supported is 1080p 60fps (max. recording resolution is 1080p 30fps) which is what many game titles claims to run on the next generation game consoles. Compatibility would not be an issue.
Record, Edit and Share Personalized Videos
Game Capture HD II enables "pause recording", with which users can pause and resume whenever they decide to skip a few footages. For those who want to produce personalized videos, it offers the option to add watermarks and voice commentary to make videos even more authentic. Game Capture HD II is equipped with network connection capabilities, making it an all-in-one solution for startup YouTube channels. With the built-in video editor and uploader, file renaming, multi-trimming a video clip, and YouTube sharing can be done directly in the gaming room, without needing a PC. It certainly brings gameplay sharing to the next level.
2013 Red Dot Award-Winning App "GameMate"
GameMate is designed to solve the long-standing problems people have when record gameplay. Simply pair it up with the Game Capture HD II, it turns user's smart phone into a monitor for checking recording status, a file manager, and an additional remote control. The GameMate saves back-n-forth status and storage space checking, no more distraction when you game. This innovative application not only adds to Game Capture HD II, but also wins Red Dot Communication Design Award 2013 for the company. GameMate is now available on iOS App Store & Android Google Play.
Input: HDMI (Xbox 360/Xbox One, PS3/PS4 & Wii U) & Component Video (PS3), 3.5mm Audio (Microphone); Output: HDMI (Pass-Thru), 3.5mm Audio (Headphone); Network Connection: LAN cable
Resolutions supported: 480i, 480p, 576i, 576p, 720p, 1080i, 1080p (max game resolution: 1080p@60fps; max recording resolution: 1080p@30fps)
Recording Format: MP4 (Codec: H.264, AAC); Storage: 2.5″ HDD or USB HDD
Video Editing Card