Beskrivning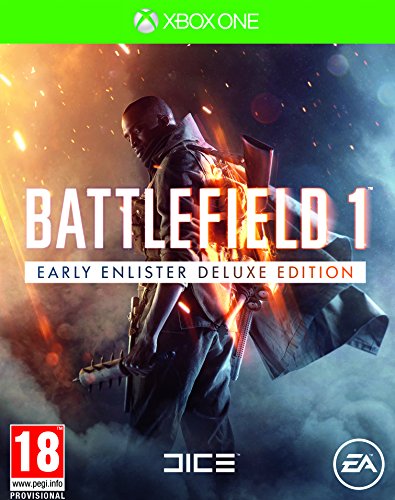 buy now

£64.99



Be the first on front lines – snag the Early Enlister Deluxe Edition today and get access to the full game on 18th October, three days before release. Your code will be provided in advance, allowing you to predownload and play at midnight.
Get the Hellfighter, Red Baron, and Lawrence of Arabia packs full of themed weapons and gear; five extra Battlepacks stuffed with great items.
Epic 64-Player Multiplayer Battles – Squad up with your friends and join in the most epic multiplayer battles in FPS history with up to 64 players. Fight as infantry, lead horse charges or take control of amazing vehicles on land, air and sea, from tanks and biplanes to the gigantic Behemoths.
Push the Frontline in Operations – Take part in a series of inter-connected multiplayer battles spread across multiple maps in the new Operations. Attackers must break through the lines of defenders, and push the conflict onto the next map.
Massive Behemoths – Pilot some of the largest vehicles in Battlefield history. Rain fire from the sky in a gargantuan Airship, tear through the world in the Armoured Train, or bombard the land from the sea in the Dreadnought.