Beskrivning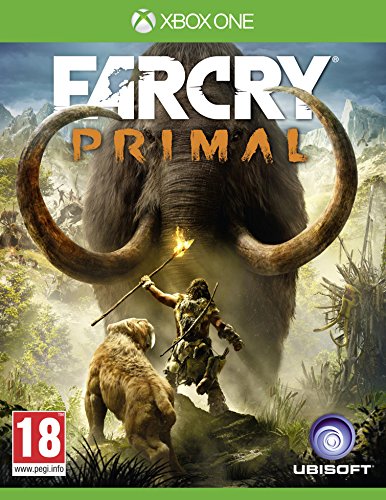 buy now

£27.99



Far Cry Primal Xbox One is an upcoming action-adventure video game developed by Ubisoft Montreal and published by Ubisoft The game is set in 10,000 BC. It was the Stone Age, where humans began to use stones to create tools for their daily life, and a time where humans face numerous challenges to survive, and encounter conflicts with other humans and nature. Players play as a hunter named Takkar, who is stranded in Oros, a former ice-covered valley. The game is set in place called Oros, which is an open world filled with wildlife such as mammoths and sabertooth tigers. As the game is set in ancient times, the traditional gunplay featured in the series was removed, and players can only get access to melee weapons like spears, clubs, axes, and short-ranged weapons like bows. These weapons can be crafted with materials scavenged in the world. Players are also tasked to hunt for food and learn to create fire. Besides facing natural predators, the players are also tasked to defeat other tribes exist in the world. Pre-order and receive the exclusive Sabretooth DLC Pack The sabretooth tigers will appear even more savage with this look. You'll also have early access to animal hides for crafting Flame Fang Sabretooth Skin Hunters Perk Please see redeem instructions below: (your code will be sent with the game) Go to the following website: www.farcrygame.com/redeem 1.    Log in with your Uplay account or register 2.    Select the platform on which you want to play 3.    Redeem the code   4.    At release, you will receive your pre-order offer unlock code by emailThe award-winning Far Cry franchise that stormed the tropics and the Himalayas now enters the original fight for humanity's survival with its innovative open-world sandbox gameplay, bringing together massive beasts, breathtaking environments, and unpredictable savage encounters.
Welcome to the Stone Age, a time of extreme danger and limitless adventure, when giant mammoths and sabretooth tigers ruled the Earth and humanity is at the bottom of the food chain.
As the last survivor of your hunting group, you will learn to craft a deadly arsenal, fend off fierce predators, and outsmart enemy tribes to conquer the land of Oros and become the Apex Predator.