Beskrivning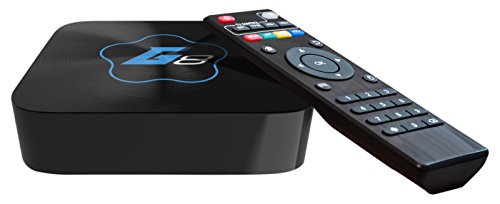 buy now

£92.10



True up to 4K Ultra HD Quad Core HD Decoding. High performance Quad Core A9 CPU paired with the powerful Mali450 Octo Core 3D GPU Graphics Processor = Insane Android Performance. Watch your favorite movies and live streams with vivid and smooth playback up to 4K Ultra HD. Hook up a USB mouse (not included) and play your favorite Android games on the big screen!
Free lifetime software updates and support. We'll be adding new features over time so that you can love your GoStreamer even more. Our built-in GoStreamer OTA updater gives you the latest version firmware as soon as it is available for easy install over WiFi.
So many options! Unlike Roku and Apple TV, the GoStreamer is free of any restrictions and never needs to be jail-broken. So go ahead, install your favorite apps and customize away! With the GoStreamer you're not limited so you can personalize your player the way that you like. The 8GB internal storage gives you space and freedom to install apps without having to always worry about running out of space.
Pre-installed Kodi Media Player custom built by our developers specifically for the GoStreamer G8 with up to 4k Ultra HD streaming playback capability. 100's of free streaming TV & Movie add-ons available for Kodi so quit paying for cable. Un-restricted and fully customisable.
The best warranty in the WORLD. Your box is already covered no matter what happens to it. So go ahead and enjoy your player and live worry-free because your device is covered unconditionally for 1 year from purchase.