Beskrivning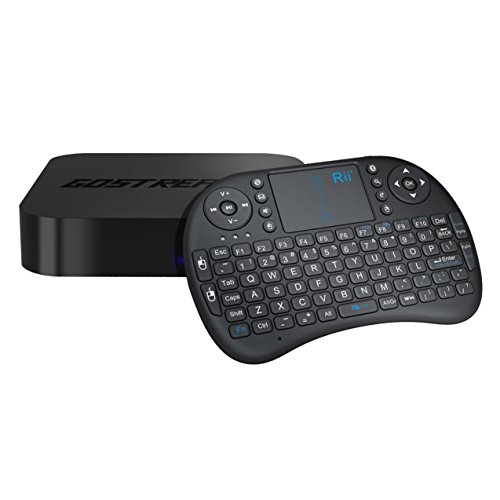 buy now

£79.95



4K Ultra HD Decoding. High performance Quad Core CPU paired with a powerful 3D GPU Graphics Processor. Watch your favorited movies and live streams with vivid and smooth 4K Ultra HD playback at 60fps.
Kodi 16.2 Media player with 4k Ultra HD streaming playback capability at 60fps. Hundreds of free streaming TV & Movie add-ons available for Kodi, un-restricted and fully customisable.
Unlike Roku and Apple TV, the GoStreamer is free of any restrictions and never needs to be jail-broken, so go ahead, install your favorited apps and customize away.
Free lifetime software updates and support. Built-in GoStreamer OTA updater provides the latest version firmware with easy install over Wi-Fi. GoStreamer support helpdesk, forums and video tutorials.
This edition includes the incredible i8 Mini QWERTY keyboard with multimedia control keys and PC gaming control keys for uncompromised ease of use.