Beskrivning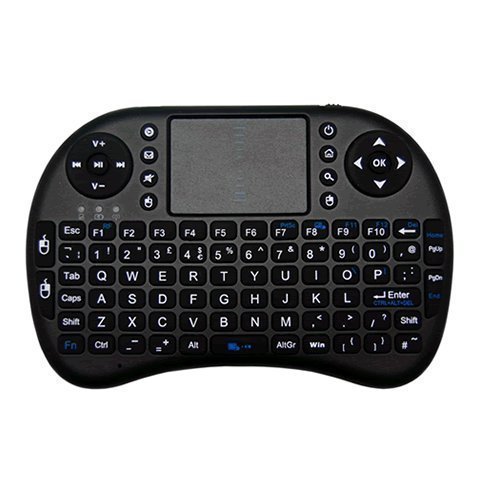 buy now

£9.50



The wireless keyboard combo has consummately integrated a mini keyboard, a sensitive touchpad and a wireless USB receiver into just one compact yet versatile unit which can be used to operate with smart TVs, Android boxes, media players, desktop computers, laptops or any other HID-compatible USB devices.Works with Pc with Windows OS, MAC, Linux, PS3, XBOX 360, Smart TV
Auto sleeping function. It turns its self off when not in use.
2.4GHz wireless technology can be up to 10 meters.