Beskrivning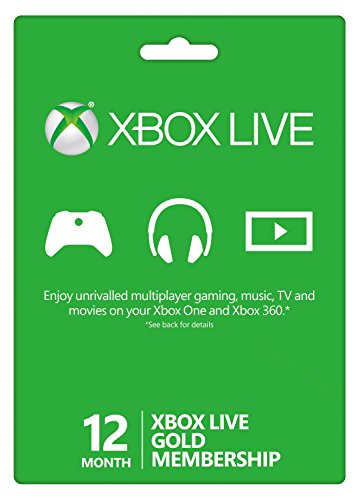 buy now

£45.99




How do I activate the game card?
1.Go to Xbox Official Site.
Sign in to your account.
2.Click XBOX LIVE>Redeem Code>
3.On the next page, click "Redeem" button
4.Enter your code and click "Confirm".
5.Re-click Confirm Button to connect the code with your account
Xbox 360 – Live Gold Card for 12 months membership for the Xbox 360 Live Marketplace.
With the Xbox Live Gold membership the gamer will have the full functionality of the popular Xbox online service. The ideal update from the free Xbox Live Silver service. Every second Xbox 360 console is already using the service verbunden.Spielen with or against your friends no matter where are shown. You can send text, voice and video messages through this service. Download and test the latest demos of games releases. Furthermore a exclusive access to the Xbox Live market place.
Snap up gold and stepping into the online multiplayer gaming arena. Two million gamers are waiting online to you – chats, plays, plans and compete with each other you. With your subscription you'll get your own player card, gamer picture, motto, and more. Also Visit the Xbox Live Marketplace and upload new content, trailer, demos, gamer pictures, and more down!
Physical card