Beskrivning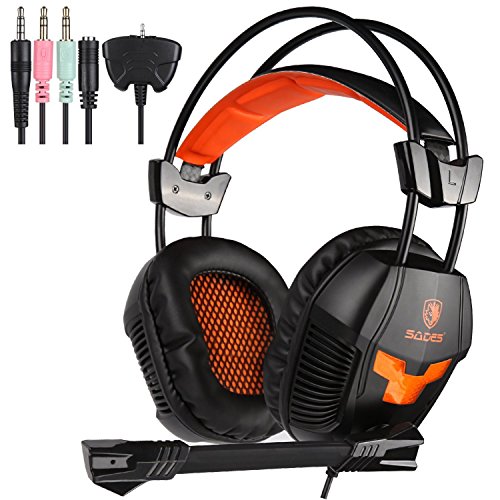 buy now

£38.99



Features:
When the headset connect with your pc computer, we suggest that using 3.5mm jack cable(1 to 2) . Earmuffs use new generation PU leather, more skin-intimacy; reduce sweat and heat, more suitable for long time wearing. It can avoid the sweat and hot phenomenon which caused by long-time wearing or wearing this product in the high temperature condition.
Nickel plated plugs: It can not only ensure the better signal transmission and reduce the loss of signal, and also achieve antioxidant, increase the electromagnetic ring, can effectively reduce the radiation and avoid the interference of the electromagnetic wave.
Specifications:
Loudhailer diameter: 40mm(NdFeB)
Frequency range: 20-20.000HZ
Sensitivity: 112±3Db at 1 kHz
Impedance: 24 Ohm at 1KHz
Max Input power: 30Mw
Mic Sensitivity:-54dB+/-3dB
Mic Frequency Range: 50-10KHz
Mic Impedance: =2.2KO at 1 kHz
Cable length: Approx1.0m
Approximate Weight: 200g
Plug/Connectors: xbox360 plug and one 4-pins 3.5mm jack and One 3.5mm Female plug to Two 3.5mm Male plugs.
Use Sades SA921 3.5mm headset with your PC computer has Dual Mic/Audio 3.5mm jacks. This Free headset Splitter Adapter Compatible with various laptops or notebook that have a seperate mic and audio ports such as the HP ProBook 450 G1 / Lenovo Thinkpad T400
Package included:
1 * SADES Gaming headset SA921 (with SADES retail gift box)
1 * 3.5mm jack cable 1 to 2
1 * Xbox360 converntor
NOTE: SADES SA921 GAMING HEADSET IS COMPATIBLE WITH PS4,PC,XBOX ONE, NOTEBOOK,MOBILE PHONES 1.When this headset connects to Xbox controller, the headset is for talking with teammates in the Game Battle,cannot hear the game background sound.
2.If you want to hear the sound from the game,you need to have an additional audio adapter or connect it to TV(if your TV has headphones output).SADES HIGH MAGNETIC NDFEB DRIVER UNITS. Clear sound gaming headset, operating strong brass,acoustic positioning precision, you can feel the full force of an explosion, a grenade blast, or a brostep drop
NOISE CANCELING. Closed earcup design in Sades SA-928 Gaming Headset, covers your entire ear and cuts out external sound very effectively, and with none of the irritating 'seashell effect' many headsets suffer
COMFORTABLE FIT.In this gaming headphone all contact points are finished in soft but durable materials, and the memory foam around each earcup keeps you comfortable for long periods
HIGH QUALITY SILICONE MICROPHONE. The gaming mic in our sades headphone is soft and durable.It's crystal clear and well-grounded so it doesn't crackle as you adjust it
COMPATABILITY: Headset works with PC,MAC, PS4, New XBOX One which has headset audio 3.5mm jack, Laptop and smart phones . Notice: Please kindly know that all the products would be checked or tested before shipping out to ensure a good shopping experience