Beskrivning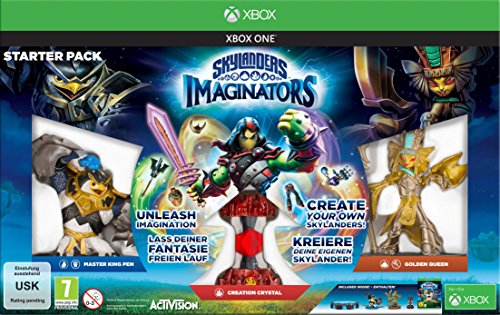 buy now

£59.99



Create your own Skylander – For the first time, kids can bring their imaginations to life and create their own Skylanders, called Skylanders Imaginators
Creation Crystal – Skylanders Imaginators introduces a new toy type — a Creation Crystal. This vessel allows players to create and transport their unique Skylanders to consoles at anytime, anywhere!
Meet the Senseis – The Skylanders franchise continues to offer engaging characters that kids love to discover as they play the game. Skylanders Imaginators will introduce new guest stars to Skylanders called Senseis to fans. Senseis include 20 new characters and 11 former villains.
New Storyline and Gameplay – Skylanders Imaginators features an all-new adventure-filled, comedic and charming story with fun new characters, as well as returning franchise favourites.
Additionally, Skylanders Imaginators will support local co-op multiplayer. Players can place two Creation Crystals or two toys or a combination of the Crystals and toys on the Portal of Power to maximise the fun!