Beskrivning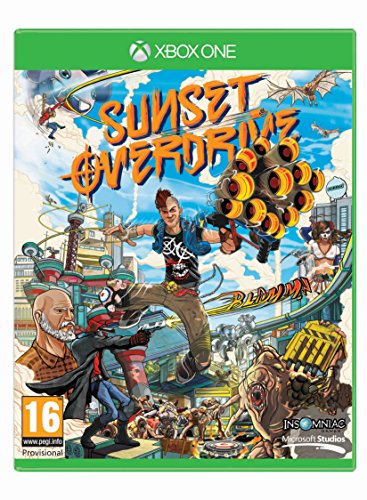 buy now

£7.38



2027. Sunset City. A contaminated energy drink has transformed most of the population into toxic mutants. For many it's the end of the world, but for you it's a dream come true. Your old boss? Dead. Your boring job? Gone. Transform the open-world into your tactical playground by grinding, vaulting and wall-running across the city while using a devastating, unconventional arsenal. With hyper-agility, unique weapons, and customizable special abilities, Sunset Overdrive rewrites the rules of traditional shooters and delivers an explosive, irreverent, stylish, and totally unique adventure exclusively to Xbox One. Sunset Overdrive Xbox One features: An Open World with No Rules: Leap off buildings, run along walls, and grind power lines and rails to destroy your foes from every angle. Lethal Weapons: Collect and upgrade an arsenal of unconventional weapons that use items like dynamite, fireworks, harpoons, and acid to destroy your enemies.  Turn the apocalypse into your own playground of carnage and mutant destruction with Sunset Overdrive.
With a vast arsenal of devastating weapons and insane parkour moves, you can jump, wall-run, grind, zipline and vault across the entire environment.
Sunset Overdrive lets you and up to seven other players team up on Xbox Live in an action-packed online mode.
Filled to the brim with Insomniac Games' trademark humor and satire, Sunset Overdrive is a rebellious game that breaks the rules and flips modern conventions of post-apocalyptic shooters on their head.