Beskrivning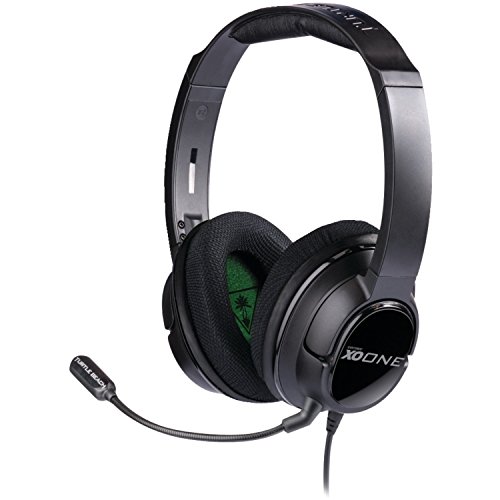 buy now

£29.99



Boost your gaming experience with the all-new Ear Force® XO ONE Stereo Gaming Headset from Turtle Beach. Designed to deliver high-quality Xbox OneTM game and chat audio straight to your ears, you'll hear every detail of your favourite games, movies and more through powerful, 50mm speakers. The included Ear Force XO Headset Audio Controller places game and chat controls right at your fingertips plus variable Mic Monitor and Bass Boost. And with its lightweight, comfortable design, XO ONE is ready for marathon game sessions and features a removable Mic boom to use with your favourite mobile devices.Amazing Sound & Comfort – Premium 50mm speakers supported by breathable, around-the-ear mesh ear cushions for hours of comfort and noise-isolation.
Ear Force XO Headset Audio Controller – Included Audio Controller puts Game-Chat Mix, Mic Mute, adjustable Mic Monitoring, multi-step Bass Boost and Master Volume controls at your fingertips.
High-Quality Chat – High-sensitivity, removable mic for chat on Xbox Live and Skype.
Mobile Gaming Versatility – Disconnect from the Headset Adapter to use the XO ONE with your mobile devices.
For All Your Audio Needs – XO ONE isn't just great for games. Enjoy your favorite movies and TV shows with high quality sound. Then crank up your tunes from music services like Xbox Music or Skype with friends!