Beskrivning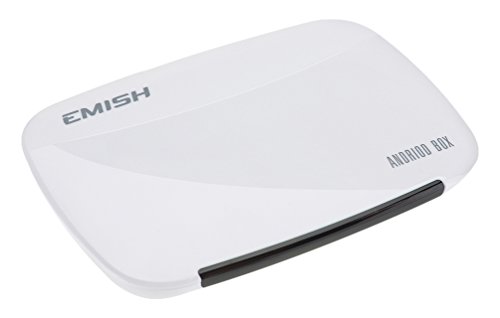 buy now

£47.99



RK3128 Quad-Core ARM Cortex A7, 1.2GHz. Built-in DDR3 1GB RAM ,8GB ROM (Flash Memory), 8GB internal storage gives you space and freedom to install apps without having to always worry about running out of space.support USB hard drivers. Bult-in 2USB/AV/RJ45/HDMI Port.,Faster and steady than the other Dual Core TV BOX.
Come with Android 4.4.4 Kitkia OS,XBMC/Google Play store is pre-installed;Support USB webcam works with Skype,QQ and HDMI supported. compatible with any TV (HDMI or AV(white-red-yellow cables) or regular PC monitor with HDMI jack. Support 802.11B/G/N wifi.
Video/Picture Decoding support H.265 HEVC MP a L4.1 up to 1080P a 60fps, Supports *.mkv,*.wmv,*.mpg, *.mpeg, *.dat, *.avi, *.mov, *.iso, *.mp4, *.rm and *.jpg file formats.Built-in wifi, you can download apps from the Google Play Store, watching videos, playing games, surfing the Internet.
Turn any TV into a smart TV and harness the power of the fastest, most capable device! Enjoy truly unlimited options and completely customize your HD viewing experience. With apps like Facebook, Internet Browser, KODI/XBMC Entertainment Center, Pandora, Netfilx, YouTube and more, there is no end to the amount of fun that you can have with your TV now! Even download emulators and enjoy playing old retro video games without paying a dime!
Comes with a remote/Charger /AV cable included.Converts Smart TV into Smart PC, or regular TV into Smart PC, Full Web Browsing, Picture Viewing, Social Networking, make free phone calls with Skype, online video chat, Play Vedio Games, and so on. Amazing for college dorms, bed rooms, home theaters, anywhere you need some entertainment!