Beskrivning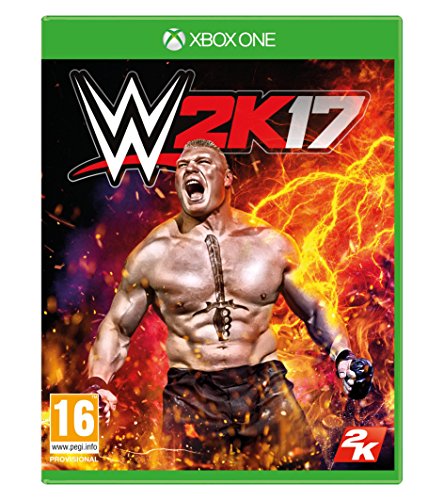 buy now

£40.00



Immersive Gameplay & More: Experience the most authentic WWE gameplay ever, featuring thousands of new moves and animations, backstage and in-arena brawling, and the biggest roster of WWE and NXT Superstars and Legends to date.
Powerful Creation Suite: Create and develop your custom WWE Universe with the deepest Creation Suite to date, featuring new options such as Create a Video, Create a Victory and a Highlight Replay system. New features and additional content allow you to customize the most amazing Superstars, Arenas, and Championships.
MyCAREER and WWE Universe with New Promo Engine: The all-new Promo Engine brings the drama and personality of the WWE Superstars to life in MyCAREER and WWE Universe modes. Choose your words wisely and smack talk your opponents, start rivalries or form alliances. Your dialogue will shape your characters as they rise through the ranks of NXT and WWE to become WWE Hall of Famers!
Soundtrack by Sean "Diddy" Combs aka "Puff Daddy": Enjoy a star-studded soundtrack featuring the top names in the music industry, such as Twenty One Pilots, French Montana and Black Sabbath, curated by Executive Soundtrack Producer Sean "Diddy" Combs aka "Puff Daddy"!