Beskrivning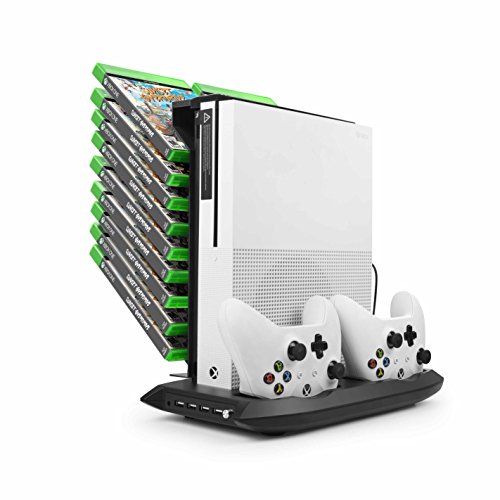 buy now

£49.99



CUSTOMER GUARANTEE: All Products of Younik are Backed by Our 100% Satisfaction Guarantee! Buy with Confidence!
Package List:
1x Xbox One S Vertical Stand
1x 18 Slots Game Storage
Space Saving and Easy Installation: It keeps the Xbox One S in a STABLE environment without taking up hardly any room and only one step installation.
Whisper Quiet Fan: A built-in fan at 3000 rpm to makes the XBOX ONE S console cooling easily and prolonging its lifetime.
Game Storage Slots: Features up to 18 slots to hold the game cases to keep your favorite games within reach. It can be either hung on your Xbox One S console or placed beside.
Dual Controllers Charging Station: Allow to charge up to 2 Xbox One S controllers at the same time. Just put your controller into the stand after a playing session and it will be charged for your next gaming session.
Simple Appearance: This stand does a good job at eliminating cables, there is no need for an external cable running into an outlet.